iPhone News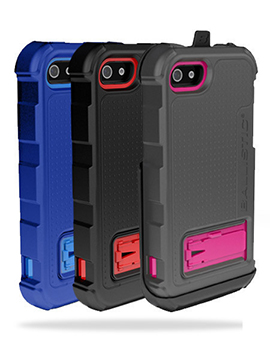 Published on November 1st, 2012 | by Bob
0
Top 5 Toughest Cases for the iPhone 5
I think everyone can agree that the iPhone 5 is a stylish and sexy gadget when you hold it in your hand. It's not so nice looking after it slips from your fingers and goes crashing down into the floor. Even after regular use the iPhone 5 can begin to show battle scars unless you take steps to ensure it has the proper protection. There are hundreds and maybe even thousands of case options for the iPhone 5. But some of us need tough, rugged cases to withstand our daily lives. In this case round-up I will show you the top 5 toughest cases for the iPhone 5.
5. iPhone 5 Ballistic Hard Core (HC) Series Case – $59.99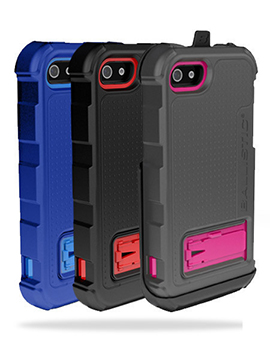 The Ballistic HC Series case for the iPhone 5 is not yet released but it has made it on this list for a couple reasons.
– This case features 5 layers of protection
– The port covers are built into the case, not flimsy rubber
– Kickstand
– Water-resistant mesh covers the speakers
The HC Series cases come in 5 different color combinations so you are sure to find one that suits you. The thing that holds this case back is the price tag and the lack of being water-resistant (except for speakers). At $59.99 this is not the cheapest on our list but lacks some of the features you would expect to find. Overall, this is one tough case that could withstand heavy abuse.
4. Griffin Survivor – $49.99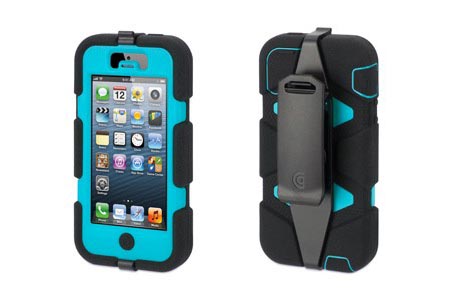 If the US military thinks a phone case is tough, you can probably trust them. The Griffin Survivor iPhone 5 case is tough. It was designed to meet or exceed US Department of Defense Standard 810F. Here is what we like about the Griffin Survivor:
– Integral display shield protects against water, sand, dust, scratches
– Tested at drops from 6 feet
– Silicone cladding blocks vibrations
This case also comes with a nice multi-position clip. You can get it in 11 different color combinations. At $49.99, this case is hard to beat.
3. OtterBox Defender Series – $49.95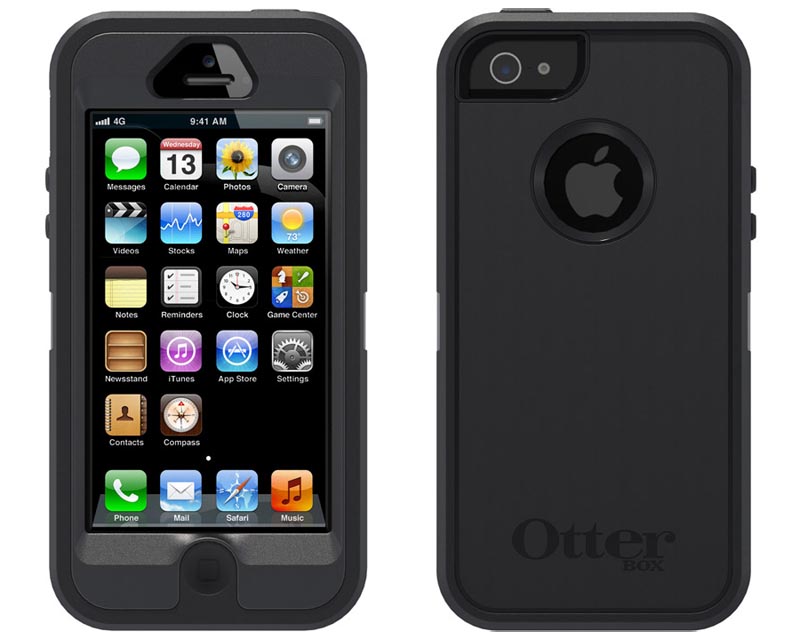 OtterBox cases are extremely popular. They are tested to be tough and the new iPhone 5 Defender Series is no exception. You get 3 tough layers of protection including a screen protector.
–  Polycarbonate skeleton
– 8 colors to suit your personality
– Holster style belt clip included
At $49.95 this is a great value for a tough iPhone 5 case. And since OtterBox cases are so widely loved you cannot go wrong with this trusted name.
2. Case-Mate Tough Extreme – $50.00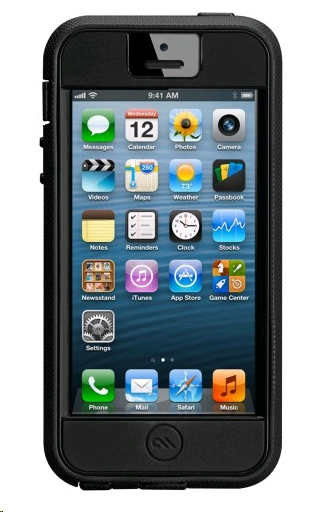 Like the Survivor, the Case-Mate Tough Extreme iPhone 5 case is built to meet US military standards. And like the OtterBox, you get 3 layers of protection. The difference is the slim profile that combines style with brute toughness.
– Textured shell for grip
– Drop, water, dust, and vibration resistant
– Shock absorbing inner liner
The Tough Extreme is available in 7 colors to suit anyone. At only $50, this is a great value which earns the #2 spot.
1. Lifeproof iPhone 5 Case – $79.99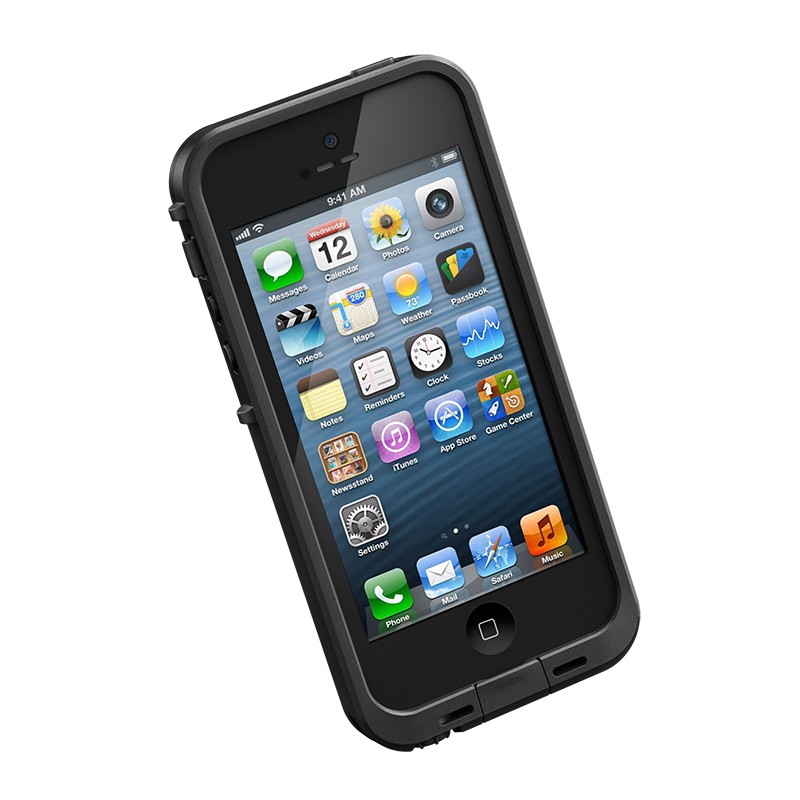 The top dog in the toughest case category has to be the Lifeproof iPhone 5 case. The name says it all. This phone can handle whatever life has to throw at it. For $79.99 you get all the best the others have to offer in one package. This slim and sexy case is tough and waterproof. It is designed to meet or exceed military specs.
– Lightweight and slim profile
– Waterproof and dustproof
– Tested drop height of 6.6 feed
You might pay a little more for this top of the line case but it is well worth the price tag when you combine all the best features into one fantastic case.