iPhone News
Published on November 2nd, 2012 | by iGoPedia
0
Where To Buy An iPhone 5 GSM Unlocked Smartphone Online
Today I will round-up a few reputable websites that are currently selling the iPhone 5 unlocked smartphone. These will include 16GB, 32GB and 64GB models of the GSM unlocked iPhone 5 model. You can order online and have the gadget shipped to your address.
Apple.com (Canadian Website)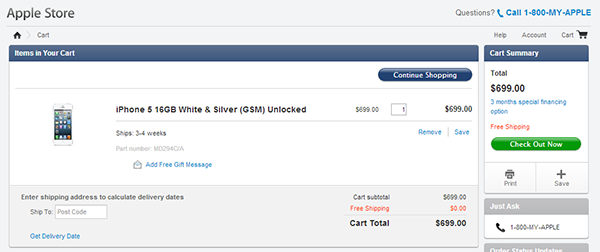 The Canadian website of Apple.com is selling the GSM unlocked iPhone 5 before Apple.com US. The 16GB, 32GB and 64GB unlocked iPhone 5 smartphones will cost $699, $799 and $$899 respectively. You have the choice of selecting either the black or white colored iPhone model.
MobiCity (Australian Website)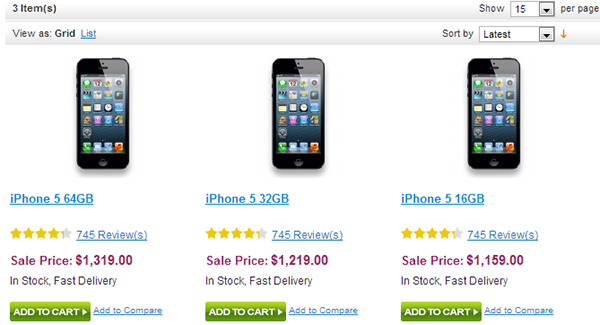 The 16GB, 32GB and 64GB iPhone 5 unlocked models from MobiCity cost $1159, $1219 and $1319 respectively. According to MobiCity, they accept payments Via PayPal, credit card, debit card, bank transfer, GST and 'pay by phone'. They complete international deliveries between 2-15 days, according to their website.
Amazon (International third-party sellers) 
IMPORTANT: From my experience of purchasing smartphones (including iPhones, blackberries, etc) from third-party sellers that created their ad Via Amazon, I received a locked smartphone and was required to pay for unlocking even when the seller claimed that the smartphone was factory unlocked or unlocked.
Kogan (Australian Website)
NOTE: All iPhone 5 models (16/32/64 GB) are currently sold out at Kogan.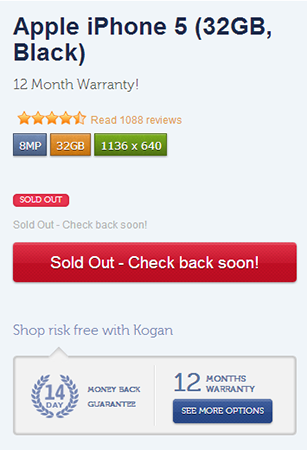 The 16GB unlocked iPhone 5 will cost you $779, the 32GB unlocked iPhone 5 will cost you $879 and the 64GB iPhone 5 will cost you $979. There are currently no more iPhone 5 models left in stock at Kogan.com, so you should check back every once in a while to keep updated when it will be available.