How To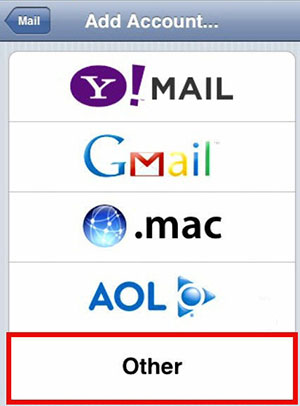 Published on September 29th, 2012 | by iGoPedia
0
How to setup and verify your Yahoo mail account on the iPhone 5
Creating and verifying a Yahoo email account on the iPhone 5 can cause problems. Until Yahoo fixes their side of the problem, you can use an alternative fix which can be used temporarily for the moment. So if you're having problems creating and using a Yahoo email address on your iPhone 5, follow the guidelines below.
How to set up your Yahoo mail account? : 
Tap Mail.
Choose Y! Mail.
Enter a name, email you will like and password.
Your Yahoo email address will be created.
After setting up your Yahoo mail: 
Close the mail application on your iPhone 5.
Find a computer which you can use and sign into your Yahoo mail account.
Complete the verification.
If there was no verification:
Delete the Yahoo email account that you created on the iPhone 5.
Try adding a mail account using 'Other' instead of 'Yahoo'.
Setup as IMAP account.
Enter the following information into the application :

username = your email must include "@yahoo.com"
incoming server = imap.mail.yahoo.com
outgoing server = smtp.mail.yahoo.com
password = your email account's password