How To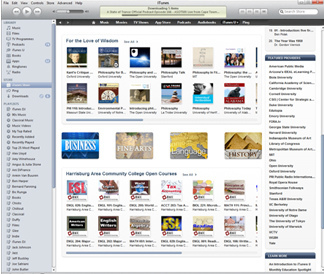 Published on May 24th, 2013 | by Aira Bongco
0
How to Share a Course from iTunes U
iTunes U is a great application that offers a wealth of information on a variety of topics. Whether you're a University professor or just an inquisitive thinker, you'll love the wide array of topics that you can choose from.
If you have iTunes U on your iPhone or iPad, you may have probably explored the courses that are in it. If you have enjoyed some of the courses, you may want to share it with someone else. Luckily, iTunes U allows you to do that. Here's how.
Step 1: Launch iTunes U
Click on the iTunes U icon to launch it from your Home screen. You'll then be greeted by a Catalog button. Click on it so that you can see all the courses that are available.
Step 2: Choose and Share a Course
Choose the course that you like to share by tapping it. Tap it once to see its summary. In this section, you'll find the Share button. It is located in the upper right corner. Click on it and you'll be given the option to share it via e-mail or some social networking websites.