iPhone News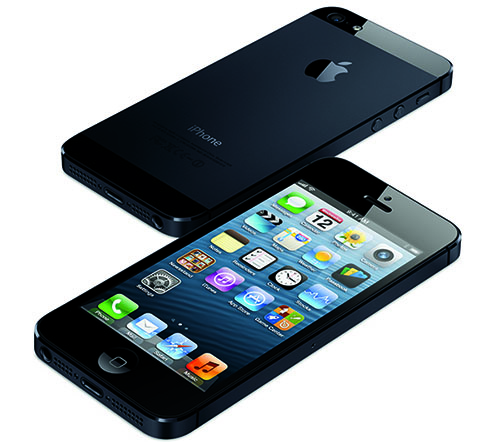 Published on September 24th, 2012 | by iGoPedia
0
Apple reveals the iPhone 5 specifications and features – What we have to say
Apple revealed their next generation to the iPhone, the iPhone 5, on September 12th, 2012 showing everyone its design and letting us know what's under the hood. Fans that awaited the iPhone 5 pre-ordered the device on September 14th, 2012, the same day the company started accepting pre-orders. Like usual with any iPhone, you can pick one up in either the black or white color.
Let us run down the specifications and features for you.
Display :
The iPhone 5 sports a 4-inch LED-backlit IPS TFT, capacitive touchscreen display with a screen resolution of 640 x 1136 pixels and approximately 326 ppi pixel density. The screen is protected by Corning Gorilla Glass and fingerprint resistant oleophobic coating.
Under the Hood (Processor, RAM, etc) :
The device is powered by a dual-core processor with an Apple A6 chipset, has a built-in PowerVR SGX 543MP3 graphics processing unit (GPU) and will take advantage of Apple's latest operating system, iOS 6. The processor is clocked at 1.2 GHz and the smartphone will have 1GB of RAM. Apple promised that the device will be twice as fast as their last gen iPhone.
Not only did Apple add features such as Wi-Fi 802.11 a/b/g/n, GPS and bluetooth 4.0 with A2DP, they also added 4G LTE network support. LTE has a single chip for radio, voice/data  and a dynamic antenna that gives the device the ability to automatically switch connections between networks.
Camera : 
You can find both a 1.2 megapixel front-facing camera ([email protected]) and a rear camera on the iPhone 5. Just like the iPhone 4S, the iPhone 5 has a built-in 8 megapixel rear camera however there is a new sapphire-crystal lens. There's nothing new hardware wise about the difference between the iPhone 4S's and the iPhone 5's camera however on the feature side we have seen some extra cool stuff.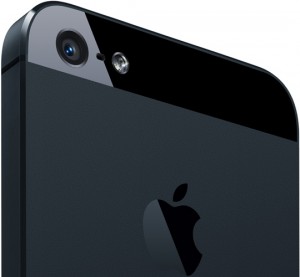 iPhone 5 Camera Features :
Simultaneous HD video and image recording
Face detection
Panorama
Touch focus
Geo-Tagging
HDR
Internal/External Storage and USB :
The iPhone 5 will be available in 16GB, 32GB or 64GB internal storage versions. The more internal storage, the higher the price the iPhone will cost you. Just like any other iPhone released by Apple, the iPhone 5 will not have a microSD card slot to provide you with additional storage. If you manage to somehow run out of internal storage you can consider to upgrade your iPhone to one with higher internal storage or try out Apple's iCloud service.
The iPhone 5 also supports USB 2.0 so that you can transfer your files from your handset to your computer. For example, you can clear up some of your internal storage's space by transferring pictures or recorded videos to your personal computer.
How Long Does The Battery Life Last? : 
The handset will come with a built-in rechargeable lithium-ion battery that offers the device user up to 8 hours of talk time over 3G, 8 hours of surfing the world wide web over 3G, 8 hours of LTE, up to 10 hours of Wi-Fi usage, 10 hours of video playback, 40 hours of audio playback or 225 hours on standby. You have the choice of charging the device with a USB connected to a computer or a power adapter.
Prices for the iPhone 5 :
The iPhone 5 starts from $199 with a plan from AT&T, Sprint or Verizon. The 16GB internal storage version of the iPhone 5 will cost you $199, the 32GB version costs $299 and the 64GB version is $399. If you prefer to purchase your smartphones factory unlocked, the 16GB unlocked iPhone 5 will cost you $699, the 32GB unlocked version will cost you $799 and the 64GB unlocked version will cost $899.