How To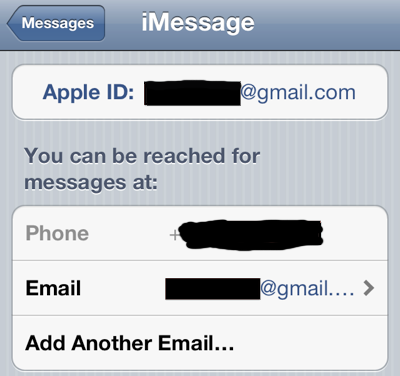 Published on September 29th, 2012 | by iGoPedia
0
How to stop receiving messages on iPhone upgraded under same iTunes account
Did you run an iOS upgrade using the same iTunes account but a different iPhone? If you somehow encountered an issue where all of your messages (for example – iMessages, conversations, etc) are being sent to the recently iOS upgraded iPhone, one of the solutions below should help you resolve the problem.
Solution #1 – Unchecking eMail Address :
Navigate to: Settings -> Messages, on the iPhone.
Under 'You can be reached by iMessage at', uncheck the email address on both smartphones.
Solution #2 – Removing the ability to read messages on the iOS upgraded iPhone :
Navigate to: Settings -> Messages -> Send & Receive, on the iPhone that recently upgraded its operating system.
Tap the Apple ID that you see at the top.
Sign out.
Sign back in using a different Apple ID.