How To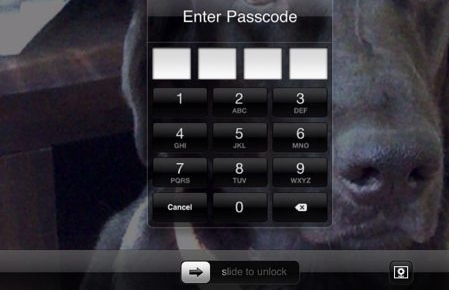 Published on April 4th, 2013 | by iGoPedia
0
How to use Passcode on the iPhone and iPad
Today I finally enabled the passcode feature on my iPad 4 running iOS 6. My sister just could not keep her hands off of my iPad and Safari, so I was forced to do such a thing. I told her that she could have only played Granny Smith, but she wanted to stalk her friends on FaceBook so I always saw Safari in the iOS 6 task manager. So if you're having similar problems like me, or you just want to add an extra security measure for your iPhone or iPad, this tutorial will teach you how to use the passcode feature.
What is the passcode feature on the iPhone and iPad? – the passcode is a four digit number password that you can set on your iPhone and/or iPad to disallow others from viewing the the contents stored on the iPhone or iPad. It's a feature of iOS, meaning no third-party apps are required to use it.
How to use Passcode on the iPhone and iPad
Turn on the iPhone or iPad.
Go to the home screen of the device and select the 'settings' icon.
Find the general category and select it if it was not already selected by default.
Find Password Lock and tap it.
Find the option to turn on passcode (it says, "Turn Passcode On" when disabled).
Enter the 4 digit number that will be used as your passcode.
Whenever you turn on the iPhone or iPad, you will be required to enter the passcode that you used. The passcode is not set in stone – you can always disable it or change it via settings. Follow the same steps to navigate back to the passcode settings after entering your current passcode (of course). If you are having any trouble with this tutorial or you forgot your passcode, sign up for an account at our smartphone forum and create a thread in the Apple iPhone/iPad section of the forums for help.