How To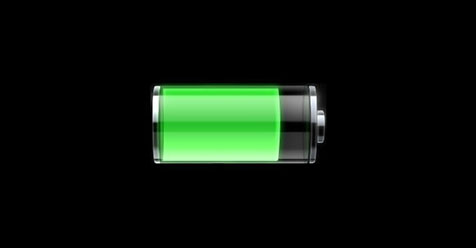 Published on November 4th, 2012 | by Bob
0
Tips On How To Increase The Battery Life Of An iPad
Battery life refers to how long your battery will power your iPad before you need to charge it. You can increase the battery life of your iPad by following a few simple tips. I'll teach you the conditions your battery prefers and how to tinker with the iPad settings to maximize the efficiency of every charge.
The Temperature Effect
Batteries are just like you and me when it comes to temperature. If it's too hot or too cold you can't perform at your best. Extreme heat can degrade battery performance. Apple recommends keeping the iPad at room temperature (72 degrees F). The operating range for the iPad is 32 degrees F to 95 degrees F. If your iPad is above or below these temperatures your battery life will suffer.
Update to the Latest Software
It's important to always be at the latest software revision level. The engineers at Apple sometimes make little changes that can affect battery life. Staying up-to-date is the best way to ensure your software is effectively managing your battery.
Use Your iPad Regularly
The iPad's battery needs to go through one cycle per month to maintain the proper reporting of the battery's state of charge. A complete cycle is charging to 100% and then draining it fully. As long as you use your iPad regularly you will be fine.
Check Your Settings
The last thing to do is to increase your battery life by changing some of the settings on your iPad. These settings may offer you better battery life:
Screen Brightness – Head over to Settings > Brightness & Wallpaper. By default the iPad is set to auto brightness. This setting automatically adjusts screen brightness to help maximize battery life. You can lower the brightness manually to increase battery life even more.
Data Connections – You can use less power on your iPad by turning off data connections when they are not in use. Head to Settings and turn off Wi-Fi and cellular data if you don't need them. You can also put your iPad into Airplane Mode to save battery.
GPS and Location Services – Turning off GPS and location services can increase the battery life of an iPad.
Push Services and Notifications – Some applications use push notifications to alert the user. You can save some battery life by disabling these push notifications. Go to Settings > Notifications and turn notifications off. Also, you can disable push mail by going to Settings > Mail, Contacts, Calendars > Fetch New Data and setting Push to off.
Auto Lock – To keep your screen from being on too long during inactivity, adjust your auto lock settings. Go to Settings > General > Auto-Lock and set it for something like 1 minute. This will turn your screen off more often to save battery life. You can also be more proactive and press the Sleep/Wake button after you know you won't be using your iPad for awhile.
Downloaded Apps – Some applications and games have settings that prevent the screen from dimming or shutting off. Managing these applications can increase your battery life.
I have now showed you how to easily increase the battery life of an iPad. Use these tips to maintain a healthy battery and peace of mind, knowing you will always have the power you need.