How To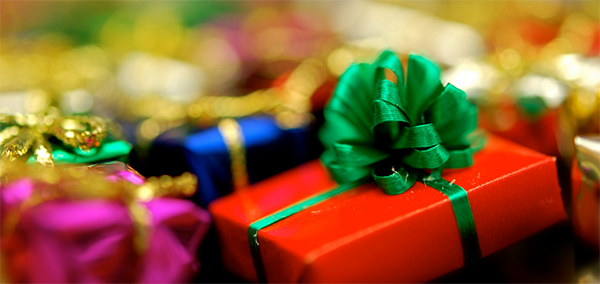 Published on April 2nd, 2013 | by iGoPedia
0
How to gift an iPhone or iPad application
This tutorial teaches you how to send an iPhone or iPad application to someone, using the iOS 6 Apple App Store. Take note that someone can only gift an application to another Via App Store if the person receiving the app is located in the same country as the sender. Most likely the Apple ID judges which App Store someone can download content from.
How to gift an iPhone or iPad application
Turn on the iPhone or iPad.
Go to the home screen of the device and open the App Store.
Find the application that you want to send as a gift to someone.
In the top-right corner of the application's window, there is an icon. Select it.
An overlay should appear. Select the 'gift' icon.
Follow the instructions and enter any necessary details.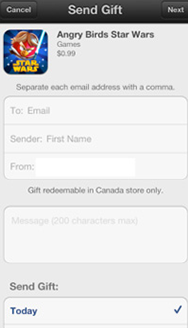 ( Sending Angry Birds Star Wars app as a gift Via App Store )
Important :
The App Store will ask for the following details when attempting to gift an application to someone :
Recipient's email address
Special message (optional)
Date the recipient will receive the gift (optional)
It's not that scary. Make sure to read Apple's privacy policy before purchasing anything from the Apple App Store. If you have purchased an application before, then most likely you will not fear to purchase another. Gifting an application to a someone is just like purchasing the app for yourself – the only difference is that you're not the one receiving the app after the purchase, however, the Apple ID email that you added as the recipient will.