How To
Published on July 20th, 2015 | by iGoPedia
0
What to do when iPad Mini turns off randomly
If you are using an iPad Mini running on iOS 8.4 and it's turning off randomly, this guide should teach you how to resolve the problem. If none of the methods mentioned below works, you may have to carry your iPad Mini for repair (it may need a new battery for example).
Force iPad Mini to Restart [Method #1]
Hold down the Sleep/Wake and Home button on your iPad Mini at the same time for at least 10 seconds for the device to force restart. You should let go until you see the Apple logo if it does not take 10 seconds for it to restart.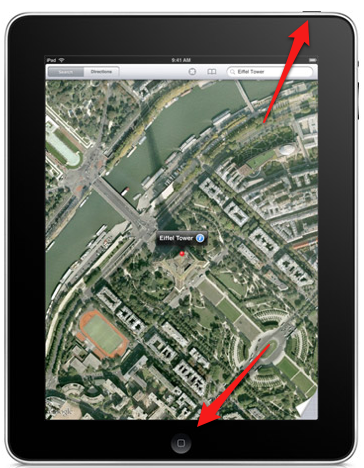 If that does not work, try the second method below.
Remove all data and restore device from backup [Method #2]
If force restarting your iPad Mini does not work, you should try wiping all the data from your device and backing it up. Take note that erasing all data from your device will remove photos, music, videos, contacts, settings, and all other data.
How to back up your iPhone/iPad data :
Before attempting the task, please upgrade to the latest version of iOS that is available for your iPhone/iPad.
From your computer, open iTunes (make sure it's the latest version).
Use a USB cable (lightning connector) to connect your iPhone/iPad to your computer.
Find your device.
From there you should be able to transfer over your data.
How to delete all of your iPad's data on iOS 8.4 :
Go to settings (settings icon from home menu) and select the 'General' section.
Tap Reset.
Tap 'Erase all Content and Settings'.
Select 'Erase' on the  confirmation screen then let the iPad do its thing.
After deleting all of your iPad Mini's data, try it out for a while to see if the problem has been resolved. If it has, you can restore it by using iTunes or iCloud. If it has not, you should erase your data again and troubleshoot for the problem by restoring the content you previously had, one at a time, to find out what was affecting your device to have it randomly restarting.