How To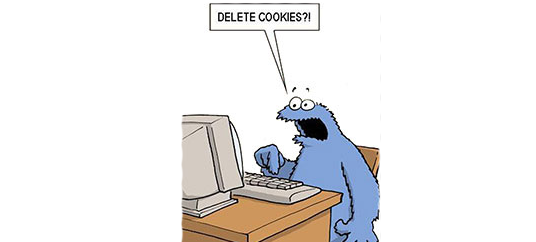 Published on April 1st, 2013 | by iGoPedia
0
How to clear cache and cookies on the iPad
If you just got a new shinny iPad and you have already made friends with Safari, the default web browser for iOS, then you might want to know a couple of handy tricks that you can take advantage of. One of these handy tricks is the ability to clear cookies and cache in Safari. There is no way to do such a thing directly from the Safari web browser, making things a bit difficult for the newbie.
Don't fear – the proceed to accomplish this task is very simple. Heck, it might not even take 1 minute of your time. Take note that this tutorial was made for the iPad with Retina display (a fancy name for the iPad 4) running on iOS 6. This tutorial will work with any iPad running on iOS 6 – so don't hit that red "x" button on your web browser just yet – even if you're feeling iffy if it will work or not, it's still worth a shot to try the steps from this tutorial on a device running iOS 5 or lower. Everything might be in the same location, however, there is a possibility that text will be worded differently.
How to clear cache and cookies on the iPad :
Step 1 : Instead of opening Safari, head into settings by selecting the settings icon from the home screen of the iPad. On the left-hand side list of categories, search and find 'Safari'. Select it once you do to display the web browser's settings.
Step 2 : Search and find the 'privacy' category from the three categories; general, privacy, and security. In the privacy category, look for the box that says, "clear cookies and data'. Tap on the button and a notice should appear. Select 'clear', and you'r good to go.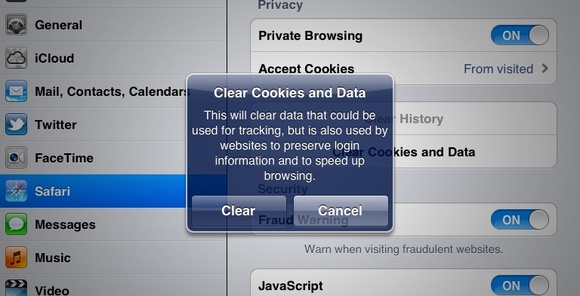 ( iPad Safari Settings – Clear Cache and Cookies )