App Reviews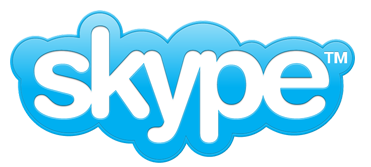 Published on September 26th, 2012 | by Will Passmore
0
Why you should use the Skype app on your iPhone
Summary: This is a review of Skype's iPhone app! Unfortunately, Skype's app is not as great as the software for computers.
If you have ever used Skype on your computer you are most likely used to quick messaging, fun phone calls, and quickly set up video calls. Skype's app is the same, but there are some flaws that you should know about! Keep reading to find out more about the app's flaws, and to find out if the app is even worth downloading.
Ease of install / setup
After installing Skype you will find that you need an account. Unlike many other social apps, Skype does not provide us with a registration button or link. Instead, they use a simple backdrop, with a Skype Name textbox, along with one for your Password. You then can click Sign In. While this is not that bad for users who know their Skype name, it is detrimental for new users who saw the app in the App Store. Along with that, if you type in the wrong user details you are simply given another chance, and another, and another. There is not even a 'I forgot my login details' link that would allow you to recover them from the app itself.
If you login it will only take a few seconds to see your contacts list, so at least speed is good.
Messaging
This is something that needs to be improved or redone entirely for the iPhone app. While on the messages you can message your contacts, engage in chatrooms, but there are a lot of glitches. One such glitch is the fact that when you are notified (if you are using a different app) of a new message, it sometimes tells you "New Skype IM". Sometimes it will tell you "New Skype IM from _____". And at other times while you are in a  chatroom, it will unreliably either tell you that there's a new IM in _____ (chat room's name), but sometime's just tell you you have a new IM from your friend (but NOT that it is in a chat room even if it is).
Along with that, the messages function of the Skype app is very poorly integrated with their service as a whole. If I am on my Skype iPhone app and send a message saying "hello" to my friend Tommy, then at times it won't even show up on my Skype software on my computer! I also have a Macbook so you would think that integration would be easier because at least it's not cross platform entirely (like if it was Mac -> PC).
Along with that, sometimes the complete opposite of that happens! Sometimes I do see my messages from my phone on my Macbook, or vice versa. However, there is one flaw! When I write a message on my Mac, it'll occasionally appear on my iPhone. However, if I send "what's up" to my friend Billy, then my iPhone will display a notification like this:
New IM from Billy
"what's up"
And that is ridiculous as I am the one who sent that! Overall the messaging, an extremely important factor of Skype is unreliable, poorly coded, and a disgrace to the Skype brand.
Video Calling 
Video calling is pretty easy. It could be improved, but here's why I think Skype does their video chat portion amazingly well.
To connect to a friend (a Skype contact) all you need to do is click the person you want to speak to in your contacts list. You then have the choice of 'Video Call', 'Voice Call', and 'IM'. You can also video chat with a friend quit easily if you are in an IM with them. Just go to the top right and click the blue button with a white silhouette. You can then choose to start a Video or Voice Call, or view their profile.
While in a video call you have the following options:
-Use your 'back' camera (not on the side as the screen)
-Use your 'front' camera (same side as the screen)
-Use no camera (this turns it into a voice call)
-Mute (just show your video with no sound)
-Open up an IM window with the user you are on video chat with
-Open up all of your messages (so you can see any other IMs people are sending you)
-Dial pad (you can add others / call people)
All of this is possible with nice buttons that are easy to press (even for people with larger fingers).
Voice Chat
Voice Chat is another great feature by Skype. The features are the same as the Video Chat, except by default you start with 'No Camera' chosen instead of 'Back' or 'Front' camera started. Furthermore, using a 3G internet connection and speaking with a user that owns a poor-quality headset, the conversation went flawless. I did certain tests including him clapping, coughing, and making noises. The sounds were heard on my end very clearly, appropriate to my current sound settings, and flawlessly.
This is a great tool as it means that anyone who has an interent connection can effectively make these phone calls as well as video calls, and 'text' which is 'IM' on Skype.
One time out of the many voice calls I have made, my laptop received an incoming voice call, but my phone did not. One thing that bugged me is when I make a voice call on my laptop I can see incoming voice call requests. However, on my phone that was not the case.
Design
The design is perfect. The buttons are large enough to press, the keyboard is fine if you are already used to the iPhone, and the app is not crowded with content that is hard to navigate. For this individual aspect I give Skype a 5/5 for its concentrated focus on the user experience. While it is a shame that you cannot sign up through the app (as far as I can tell), once you are signed in you experience a sort of social network that is personal, simple, and helpful.
Overall
Overall it is a shame that the IM system has some glitches as far as notifications go. While the video chat works flawlessly, and the notification of incoming calls is perfect, the voice call was not the same. If Skype could fix the notifications issue with IMs and the functionality of voice calls when you are currently in a voice call, then Skype would receive a 5/5 from me.
However even with these small flaws, the connectivity of the app and network is great, and it is still an amazing tool for speaking with friends; even if they are on the other side of the world!
My overall score is going to be a 3.8/5  because of the flaws listed above, but mostly the inability of the app to support users who do not yet have an account or have forgotten their account details.
This app should definitely be downloaded though as it is still better quality than the other popular social network iPhone apps!