Game Reviews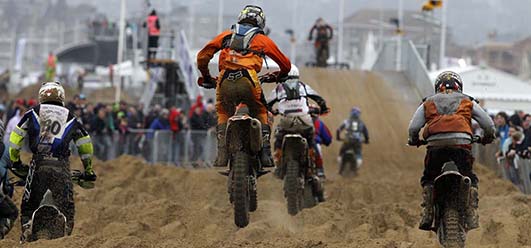 Published on November 3rd, 2012 | by Will F
0
Moto Racer 15th Anniversary Game Review for iPad
Summary: This is a review of Moto Racer 15th Anniversary for the iPad, details about the game modes and if the game is worth it for the money.
Moto Racer 15th Anniversary for the iPad gives you the control over two types of bikes – the road racing bike and the dirt racing bike. The game has 3 different game modes which are GP Motorcycle, Super Cross and Freestyle. The game has a free version and a paid version which is priced at £2.99 Via the App Store.
Game Modes
Super Cross and Freestyle are both game modes with dirt racing bikes, hence the mud tracks. At the start of the game you are given two starting bikes. As you finish the cup at different difficulties, you unlock new bikes. In each game mode apart from freestyle, you can do 'Time Trials'. For time trials you have to get around the track three times before a given time, and if you complete all 3 tracks you will be awarded a new bike. Each map has its own feature – small and fast, long and slow or short and high jumping.
The championship mode is different from single races because you're racing for a cup. This is where you're going to put all your effort in. During a single race you race for fun without expecting to unlock anything valuable. In the GP Motorcycles game mode, you have to race against 3 riders in super cross. However you're all alone in freestyle. You have to gain the best time and scores to finish each level in style.
When you search for the game in the app store, I recommend that you try out the free version of the game first. This is to give you a taste of what the game has to offer, so that you don't waste money purchasing the full version of something that you dislike.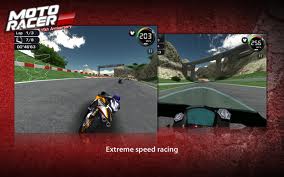 Overall this game is good because of the listed features below :
Tilt to steer
On screen bars
Good graphics
Great gameplay
I rate this game a 4 out of 5 and will recommend iPad owners to try and purchase the game if you enjoy it.